Committed to Making the Largest Positive Impact!
Our Programs
Designed to Alleviate the Effects of Poverty Community Development
Upgrading and improving the facilities of local organizations. 
Discover More
We upgrade and improve the facilities of local operations throughout the Eastern Caribbean in order that they can operate more efficiently to better serve more people in need, thereby building the foundation for a better future for the whole community. Some of the facilities we assist include elementary schools, homeless shelters, elderly care living, abused youth centers, and the like, that form the cornerstone of many small communities and villages throughout the Eastern Caribbean islands.
Disaster Recovery
Helping to rebuild local facilities after natural disasters 
Discover More
We help restore the facilities of local organizations after natural disasters in order that they can continue to assist people in need and help people who have generally lost everything. By restoring such facilities to operational standards, the local organizations can work better to ease the suffering of islanders until conditions stabilize. Feeding Programs
Assisting feeding programs operate more efficiently.
Discover More
We help kitchens of local organizations that have feeding programs keep their facilities fully operational, to operate more efficiently, and to ease the work of the volunteers and staff that prepare the meals. Meal programs in shelters and 'meals on wheels' programs help many children and elderly people to get at least one good meal each day.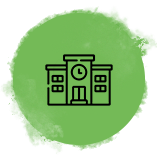 Schools
Across 5 different schools, we've impacted student attendance to the total of 613,750 student days.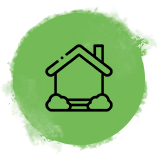 Shelters
Across 4 different shelters in the region, we've improved the quality of life for residents over 102,200 resident days.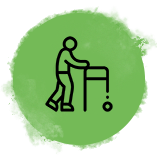 Elderly and Disabled
Across two different homes, we've been able to impact the lives of elderly and disabled populations for 26,900 resident/student-days.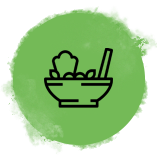 Food Programs
We've provided 46,500 meals to residents through two food programs.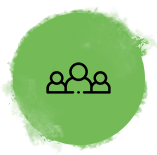 Community
We've had 8,000 community visitors to the region to help with development and as volunteers.

About Us
We work on the Eastern Caribbean islands to enhance the effectiveness of local organizations that serve the youth, elderly, abandoned, dispossessed, and homeless. Our belief is that we can all work together to alleviate some of the suffering associated with poverty and help give people hope that they will see a brighter day.
Macario Advantage works to make a positive difference in the communities we serve to the glory and honor of God.
Making A Positive Difference
Macario Advantage is working hard to make a positive difference in this corner of the world using the skills and resources with which it has been blessed. 
Actively Involved In Every Project
We are actively involved in every project we support to ensure that we get positive, tangible results.
Our results confirm that we improve the future for Caribbean island communities! Enriching Lives
There are very few people who do what we do in the Eastern Caribbean Islands, so we find that Macario Advantage is often leading the charge for improvement.
Macario Advantage is having a positive impact on the function of these organizations and giving hope for a brighter day.
A Catalyst for Hope
To have the biggest impact, we enhance the facilities and operations of local organizations that are already doing their best with scarce resources to serve the elderly, the youth, the abused, dispossessed, homeless. and under-served islanders in need.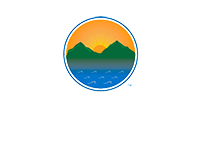 We work on the Eastern Caribbean islands to enhance the effectiveness of local organizations that serves the youth, elderly, abounded, dispossessed and homeless.