"Do all the good you can, by all the means you can, in all the ways you can, in all the places you can, at all the times you can, to all the people you can, (for) as long as you ever can."
– John Wesley
Get Involved
Are you ready to make a positive difference in the lives of others less fortunate?
To be a person with a passion for helping others is truly a gift, and this gift often beckons us to become tireless servants who are called to relieve the suffering of others by being part of something larger than ourselves. When you get involved and partner with Macario Advantage to accomplish a task or meet a need, your individual effort becomes multiplied, and together we all accomplish even more.
Regardless of your personal motivation, you will come to feel strongly that your volunteering is one of the most important things that you have ever done in your life!
We welcome groups, companies, and churches to join in making a positive impact in the lives of islanders in need. Everyone has something to contribute, whether time, talents, or treasures!
Serving as a volunteer for Macario Advantage will help us achieve our mission by aligning the needs of the Macario Advantage programs with the interests, skills, and abilities of its volunteers.

Awareness Travel
For those individuals who are desiring to take part in the experience of working on a project on the islands with Macario Advantage, there are affordable trips to make this dream a reality. We invite travelers to enjoy the local culture, meet the islanders we serve, and see first-hand what is involved with completing one or more of our projects. We assure you that the experience will be a memory!
Volunteer Form
Please indicate your interest in becoming a volunteer for Macario Advantage by completing the questions below and choosing one or more of the topics that are of interest to you. We will contact you within a few days of receiving your expression of interest to discuss the opportunities to which you can be matched.
Special Thank You to Our Partners & Sponsors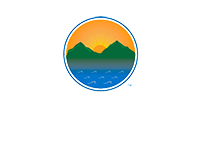 We work on the Eastern Caribbean islands to enhance the effectiveness of local organizations that serves the youth, elderly, abounded, dispossessed and homeless.